Current Priorities
Connect communities to Resources 757, a regional directory of family resources.
Continue to support school divisions' efforts to align and streamline the kindergarten registration process across the cities.
Launch The Basics, a community mobilization campaign supporting the important role families play in their babies' and preschool children's development.
It is my hope that we can identify targeted best practice solutions to build strong and stable families, customize them for South Hampton Roads and implement them so they reach the most at-risk families.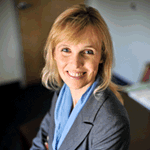 Thaler McCormick
For Kids